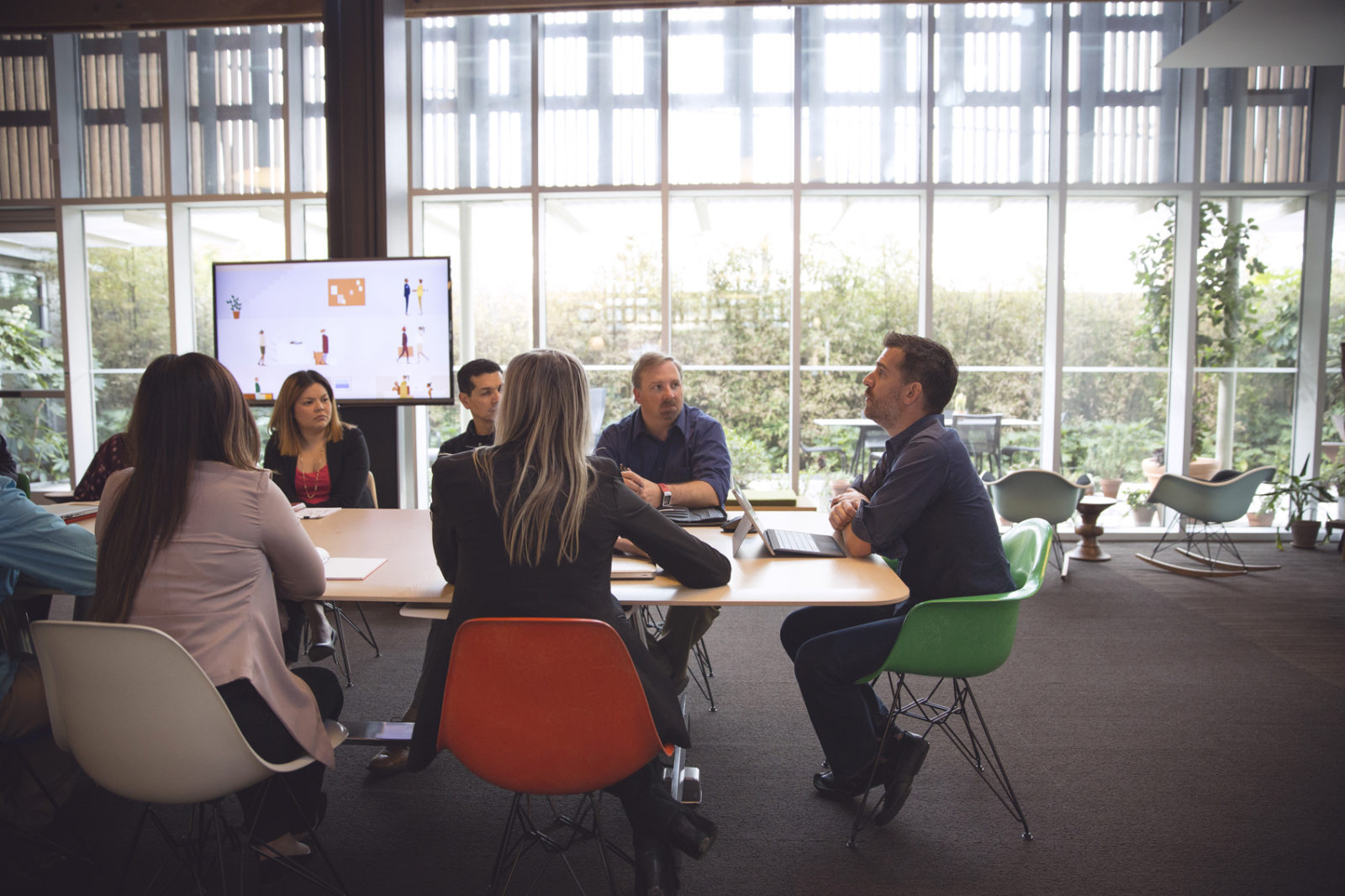 OUR LEADERS
Our teams of experts are ready to join yours and deliver your vision. You can breathe easy knowing you're in good hands.
Dannine Sheridan
Dannine leads Sheridan Group with spirit and enthusiasm, and she's been doing so since founding the company in 1984. She started her career in the commercial furniture industry shortly after graduating from USC and the rest is history! Her passion for people is evident to anyone that meets her. She cultivates a team-oriented, family environment, which is echoed in the experience our clients receive. Her leadership style encourages growth and unity. As she puts it, "there's nothing better than watching your employees grow and advance into their roles." When she's not busy being our fearless leader, you'll catch her cooking dinner for her loved ones or hiking with her Australian Shepherd named Blue.
Chris Sheridan
Chris's motivation to maximize Sheridan Group's growth and success stems from the people that make up our teams. Growing up around the industry, he's no stranger to commercial furniture. His background in commercial real estate gives him insight to the bigger picture and allows him to be strategic about our partnerships. Chris is known to have a competitive edge and not just in business. He loves sports and led his team to victory in our inaugural office Fantasy Football Championship. He fosters a work environment of balance, understanding the importance of fun and creating bonds with one another. In the words of Phil Jackson, "good teams become great ones when the members trust each other enough to surrender the Me for the We."
Terri Bianco
Terri is involved with every aspect of Sheridan Group's daily operations and has been since the very beginning. She's a master problem solver and an even better manager. Her dedication is shown through her actions and she leads the team with an open door policy. Terri isn't afraid to get into the weeds with our people to lend a helping hand. As she puts it, "it doesn't matter how big or small the issue is; I am here to help." Creating a culture where employees feel safe and appreciated is important to her. She takes pride in the talent at Sheridan Group and nothing brings her joy like witnessing our teams collaborate to create something amazing! Terri isn't often unplugged, but when she is, you'll find her outdoors hiking or curled up with a good book.
Josh Nordgren
Vice President of Strategy + Design
LinkedIn
Josh leads the design team for Sheridan Group. Starting his tenure with the company as a design intern 15 years ago, he has grown to be an influential leader on the executive team. With a background in industrial design, Josh views furniture with a unique perspective, dissecting each part and piece like a set of Legos. He loves to problem solve on behalf of our clients and provide solutions to satisfy their operational needs. Josh appreciates the creative freedom Sheridan Group offers; allowing individuals to express their thoughts and propose their ideas. His passion for design overflows into his personal life; as he loves to explore new ideas, places, and products. He often travels with his family to Japan, especially enjoying the country side and the Ramen of course!
Rose Bravo
Rose is the master of checks and balances. She's been an integral leader for Sheridan Group for 35 years. Her background in accounting marries perfectly with her passion to problem solve and achieve balance. Rose has led the company through three system conversions, ensuring a smooth rollout. She's at peace when everyone is working as a team, helping each other to reach a common goal. Rose received her Bachelor of Business Administration and Accountancy degree from the University of the Philippines and her Masters in Business Administration from Loyola Marymount University. As if Sheridan Group doesn't present enough problems for her to solve, she enjoys solving jigsaw puzzles in her free time.
Scott Cooper
Scott is encompassed by all things technology. He's been a key player with Sheridan Group since 1985, overseeing its technological growth. His extensive experience in managing and integrating computer technology allows him to guide the company to success. He leads with a careful balance between space, people and technology and believes that a successful environment is made up of three things: a space to do your job, the people to collaborate with, and the technology to empower you. His diverse background includes manufacturing, delivery, records management, computer systems management and development, space planning and specification. When he's not fixing our tech issues, he delves into books on theology or history and likes to sail and fish.
"When working with Sheridan Group, you get a partner for your project - not just a vendor. Their concern is always what is in the best interest of the client and the project. I haven't ever felt their own agenda or needs get in the way of what the project needs to be successful."